02.11.2020
Ghost Bus Tours – A Look Behind the Screams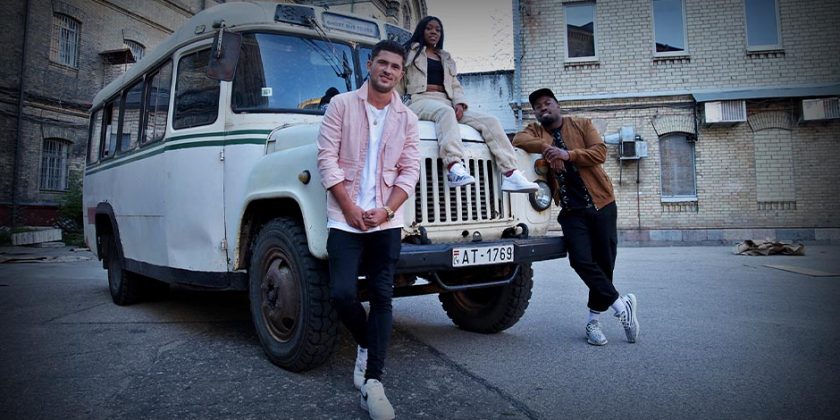 Our senior producer Ben Wilson has put together a fascinating article for Broadcast Now revealing all the tricks and challenges of filming in the midst of a global pandemic.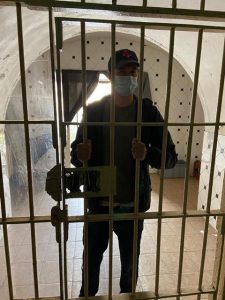 There weren't just the usual TV worries to deal with – is the script funny enough? Can we nail down the perfect cast? The team also had ever changing international travel corridors to contend with.
For several weeks the team were juggling prep in two different international locations should one fall through. And the night before a recce in Lithuania, the nightmare scenario happened.
"An entire recce trip had to be cancelled on the day of travel because the Lithuanian government had stopped allowing people in from the UK without quarantining."
With a FaceTime recce a short term solution, the team needed a more drastic solution for filming.
Thankfully, Lithuanian producer Arturas Dvinelis was able to secure an official government issued waiver as long as the team was tested before and after arrival and only left the hotel for filming purposes.
"We spent two weeks trapped in a Comfort Inn and were only allowed out to visit a prison."
The team worked closely with First Option and ITV throughout to make sure the cast and crews physical and mental health was put before any other decisions.
The cast and crew worked tireless to provide a funny, entertaining and escapist show for Halloween week. Avoiding all references onscreen whilst taking ever precaution behind the camera. They put together an amazing show and we're immensely proud of them and it.
If you'd like to read more on how Ben and his team made such an incredible show against all the odds you can read the article here.
Ghost Bus Tours is currently available to watch on the ITV Hub.
All News