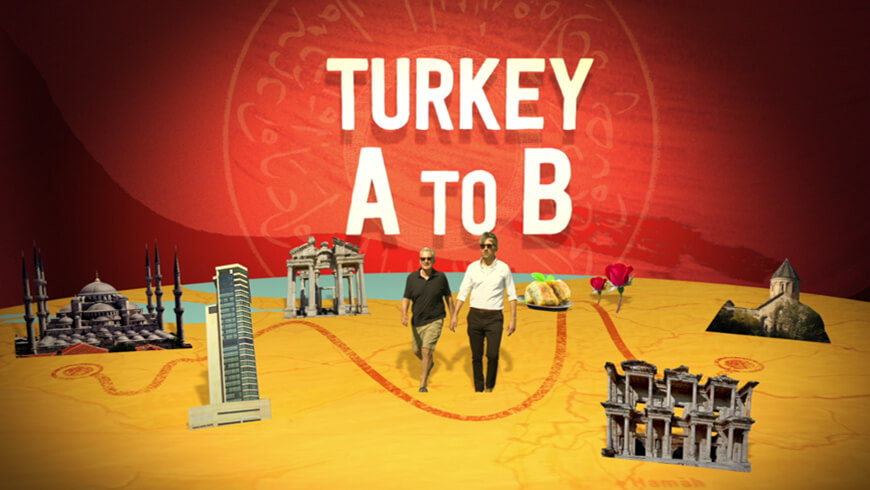 Channel

Type

Factual

Details

6 x 30 minutes
Turkey A-B with Larry and George Lamb
Marco Polo, Genghis Khan, Columbus, Neil Armstrong…all have made their glorious mark on history…now it's the Lamb's turn.
Like the brave traders and travellers of old, George and Larry Lamb explore the hidden Silk Road treasures of Turkey. Along the way discovering many of our modern staple goods that were first brought to us via this iconic route through Turkey…tea, coffee, silk, olive oil…history here we come!
Larry and George have trade in their blood. Larry's life has taken him from humble beginnings in a fish and chip shop, to selling encyclopaedias, to the oil business in Libya. The apple did not fall far from the tree, George is the owner of a menswear label and an Asian inspired restaurant in Ibiza. With a trader's eye both will be perusing the Silk Road for goods they can bring home whilst celebrating the historical transport links that tied the East and the West and the herculean efforts, their pioneering forefathers undertook to bring their wares to Europe.
Larry and George will also be introducing a number of iconic and touristic sites, such as the antique city of Ephesus in Izmir, Cleopatra pools in Pamukkale, Phaselis antique city in Antalya, Kaymaklı Underground City and Ankara Citadel.
All Programmes