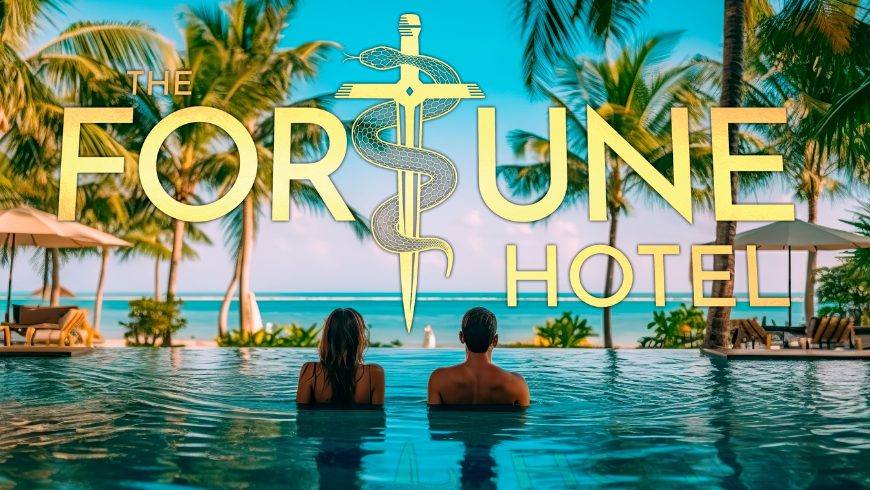 Channel

Type

Entertainment

Details

Series One - 8 x 60 minutes
The Fortune Hotel – Coming in 2024 to ITV1 and ITVX
Stephen Mangan is our host at The Fortune Hotel where 10 pairs of contestants will have the chance to win the ultimate jackpot of £250,000 cash. Each team will be given an all-important briefcase on arrival, one holds the cash prize, eight are empty and the remaining one contains the dreaded Early Checkout Card – whichever pair is left holding that case at the end of each show will see their stay brought to a premature and dramatic end.
Each day the contestants will play compelling challenges to try and uncover who has the case, as the 'Whogotit' mystery ramps up. The climax of each episode takes place in the Lady Luck bar where each pair must decide whether to keep or swap their case. Will the couple with the cash in their case manage to have bluffed and blagged their way out of suspicion, or will their case be ruthlessly taken from them? And who will be left holding the case containing the Early Checkout Card?
Steph Harris, Creative Director, Tuesday's Child, says: "Channelling the gloss and glamour of White Lotus with the skullduggery of Glass Onion, The Fortune Hotel is an iconic setting for a dramatic high stakes game of cat and mouse – where thrilling reality will keep viewers on the edge of their seat right to the very end."
Ben Wilson, Series Editor, Tuesday's Child, says: "When The Fortune Hotel opens for business get ready for sun, sand and secrets. This is the ultimate party game made real. I can't wait to see pairs of guests working together to outwit and outmanoeuvre their fellow holidaymakers. Let the scheming and case swapping commence!"
Check-in soon!
The Fortune Hotel opens its doors on ITV1 and ITVX | Press Centre
All Programmes