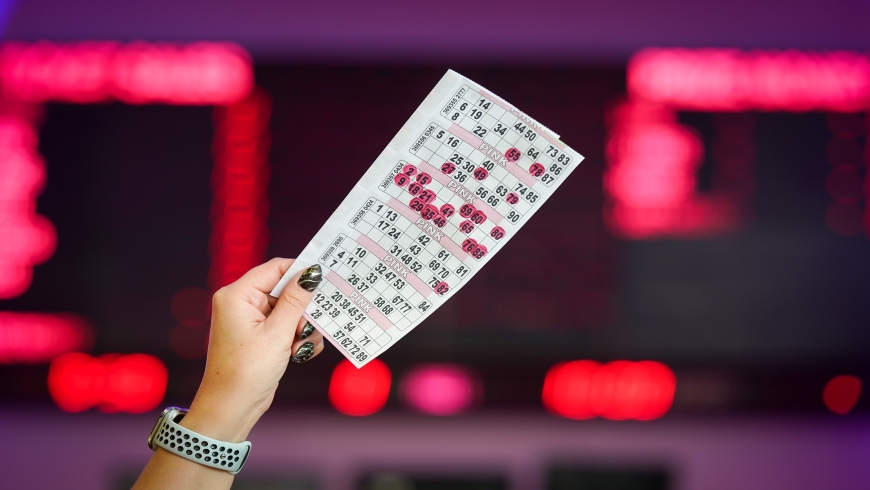 Channel

Type

Factual

Details

8x30, BBC One Wales

Full House offers a glimpse of a bingo playing community in the South Wales Valleys. Big on laughs, heart-warming and engaging, hidden cameras eavesdrop and capture intimate moments in people's lives as, over the course of the evening, a host of personal dramas play out. All are hoping to hit the jackpot, but some things are more important than cash - love, family and friendship.

Uplifting and joyful, Full House takes us inside Judges Bingo Club where we follow a diverse and relatable cast of larger-than-life characters, of all ages and backgrounds as they tackle the stuff of life. We meet supermarket worker Nash who is looking for love after a divorce and is hoping his family can help him in his quest for the perfect partner. Regular faces Tina, Debbie and their team of cleaners are also in the hall with more top cleaning tips and Tina has a special question to ask her partner of 16 years – a question that requires a bended knee!!. Meanwhile, drag queen Dominic has a surprise for his best mate and aspiring drag artist Tom.

Poignant, surprising, and often funny– this slice of life is a portrait of the UK at leisure. The new series begins Friday, 23 September at 8.50pm on BBC One Wales (Virgin Ch864, Sky Ch972) and BBC iPlayer.