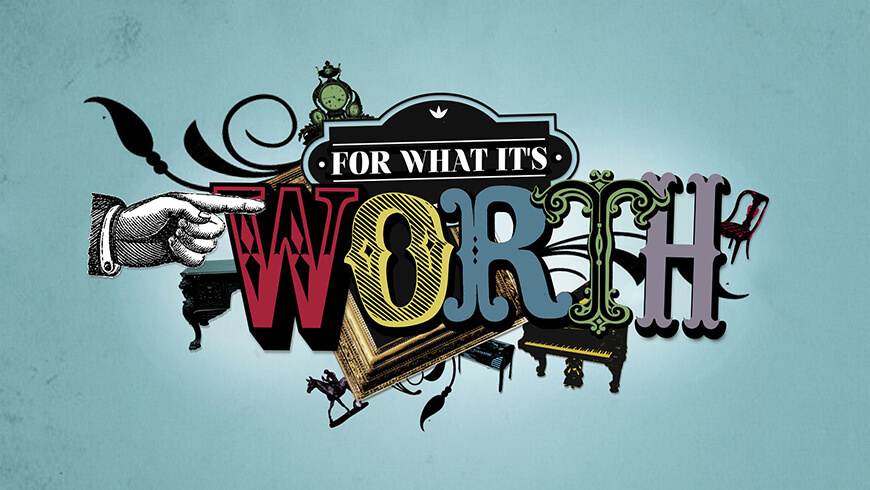 Channel

Type

Entertainment

Details

Series One: 25 x 45 minutes
Series Two: 23 x 45 minutes
For What It's Worth is back for a second series for BBC1. Hosted by Fern Britton, quizzers and antiques enthusiasts' team up to compete daily. They must answer general knowledge questions and try to collect as many of the antiques on offer as possible – trying to bag the most valuable items and avoid the tat.
All Programmes